LYCIS - Local Youth Councils at International scale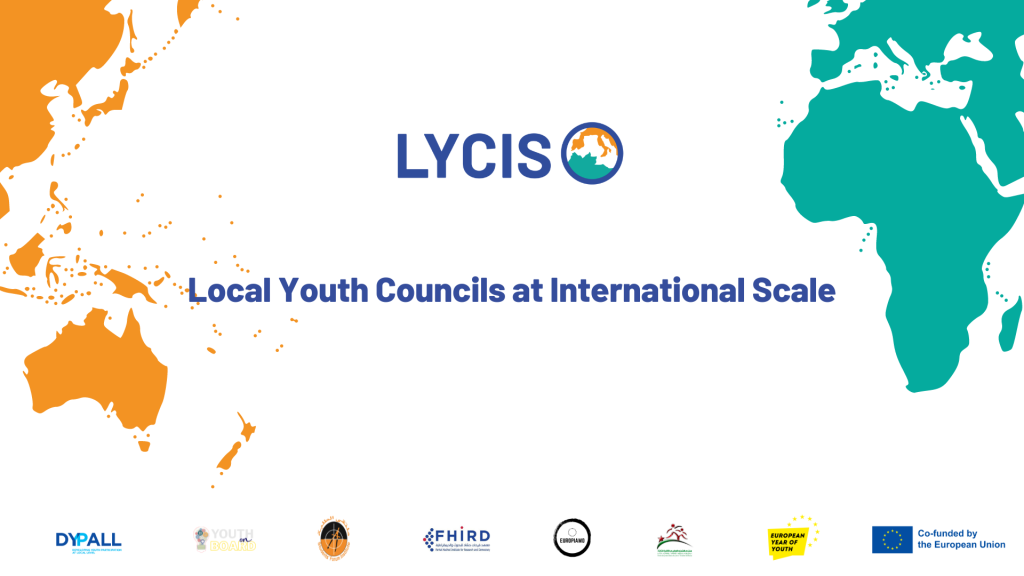 LYCIS – Local Youth Councils at International scale – is an Erasmus project that aims at promoting the democracy and improving the capacity building in the field of youth.
We are partnering with other countries from six different European and South Mediterranean countries: Portugal, Marocco, North Macedonia, Palestina, and Tunisia.
Starting from the idea that young people are the driving force of society, able to influence decision-making processes and shape their future, from local to the global level, this project aims to boost the potential of young people to be active citizens and be part of the change in their local communities. 
We all believe in the power of "local youth councils", therefore we will carry out councils, training modules, and capacity-building activities (based on non-formal education) that will help members to promote an inclusive and representative democratic structure for youth participation in decision-making processes to meet the needs of their communities. 
Altogether, over 500 participants (youth workers, young leaders, young people, municipality officers) will be directly involved in the project activities. Due to the online dimension of part of the project actions, we expect the project to reach even more countries with a huge worldwide impact.